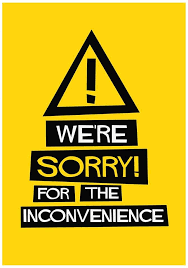 Acme Continental CU has completed our software update.  We are still having some issues that we are working through.  Thank you for your patience. 
This upgrade involves moving to a more modern core processing system as well as an upgraded online banking, a new branded mobile app and more. 
While most of the conversion will be happening behind the scenes, there will be times where it will affect some of the services you may use.   Below you'll find FAQs regarding what will affect our members. 

WHAT TO EXPECT
Online Banking, Audio Teller and Bill Pay
All online banking transaction history will NOT be carried over to the new system.  
Online Banking, Audio Teller and Bill Pay will be back up Monday, 4/3/2023.   
Mobile Banking
A new branded app will be coming in the late Spring
Statements
All members will receive a paper statements for March and April 2023  Previous E-statements WILL NOT be available after 4/1/23.  Online history begins on April3ed and will go forward from there.

WHAT CAN OUR MEMBERS DO?
  Save March and April paper statements for your records to verify transactions
  Carefully review your March statement and notify us of any changes
FREQUENTLY ASKED QUESTIONS
What is a core processing system?
  Processing of deposits and withdrawals~  Maintaining account information  ~ Opening and managing accounts
Will Acme CU's routing number change?
  No, the routing number will remain the same
Will my account number change?
  No, members will retain their same account numbers
Will my information and funds be secure during the conversion process?
   YES! Keeping your information secure is our top priority.  Your funds are secure, as always, and fully insured by the NCUA for up to $250,000 per individual
Will any of my direct deposits, payroll deductions of automatic payments be affected?
  Any direct deposit, social security or ACH deposits will continue. They will convert to the new system
  Any automatic payment (ACH origination) we have set up on your behalf, will continue as usual
Is the credit union merging with someone else?
  No, Acme Continental CU is not merging.  This is simply a core system upgrade
Will I need new checks or Debit Card?
  No, both will transfer to the new system