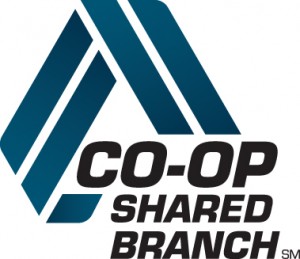 CO-OP Shared Branches Add Convenience
Acme Continental Credit Union has expanded its number of "branches" by joining together with other credit unions nationwide in a cooperative effort to bring you a new choice in financial convenience – The CO-OP Shared Branch Network! You can now perform many of your financial transactions and obtain services at branch locations of other credit unions belonging to the same network. For a complete listing of locations and hours of operation call toll free Call 1-888-SITE-CO-OP (888-748-3266) or visit http://www.co-opcreditunions.org
It's Easy
By using the CU Co-op Service Centers Network, your accounts remain at your own credit union, but you can access your accounts and conduct business with your credit union through any of the convenient CU Service Centers locations. In this way, through a network of participating credit unions, access to your accounts and credit unions services is made easier.
What You Need
To perform a transaction at any of the CU Co-op Service Center Network locations, you must have the following items with you:
The name of your Credit Union – Acme Continental Credit Union
Your Member number
A valid U.S./State Government issued picture identification with signature
As your life style keeps you on the go…Co-op Service Centers gives you a convenient way to access your accounts and obtain services at the many locations! Look for the CU Swirl wherever you go!